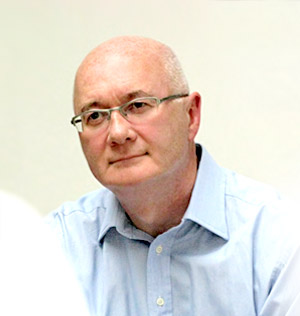 I trained as a Clinical Psychologist at Queens University in the 1980s and have worked for over 30 years in Health Trusts in Northern Ireland. During that time I have worked with adults who have a broad range of mental health and behavioural problems. I have also trained as a CBT therapist, again at QUB.
Before starting to work in private practice I was Head of Clinical Psychology Services in the Northern Health and Social Care Trust from 1997 until January 2011. One particular interest in this post was to improve people's access to a wide variety of psychological therapies.
For many years I have taught on the Clinical Psychology training course at QUB and was recently conferred the title of Honorary Senior Lecturer.
Download a PDF of my current CV
Clinical Psychologist: Credentials
I am chartered with the British Psychological Society (BPS) and am an Associate Fellow of that organization. I am a member of the Division of Clinical Psychology of the BPS and have held a number of committee posts within the Division. I am registered with the Health Professions Council, the body that regulates the profession of psychology. My work adheres to the Codes of Practice of both organisations.
I am recognized by the majority of leading Health Insurance companies for benefit purposes. Please contact me for more information.