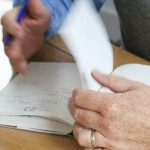 I provide an expert witness service in relation to adults. This includes the following range of psychological expertise in mental health and clinical issues:
Psychological assessments for Court
Assessments of abilities
Assessments for possible psychological treatment
Expert witness service
Individual parent motivation, ability and personality
Assessment of parental mental health and mental health needs
Professional consultations
I have over 30 years experience of working in the NHS and I have been a Consultant Clinical Psychologist for over 20 of those years. For 12 years I managed the Clinical Psychology Services in the Northern Health and Social Care Trust and helped to establish and then manage the Psychological Therapies Service in that Trust.
In my career I have held many professional, clinical and managerial roles and so bring a wealth of knowledge and experience to the area of Psychological Assessment.
Details of my career can be viewed on my Curriculum Vitae:
Download a PDF of my current CV